EO Folding Awning Brackets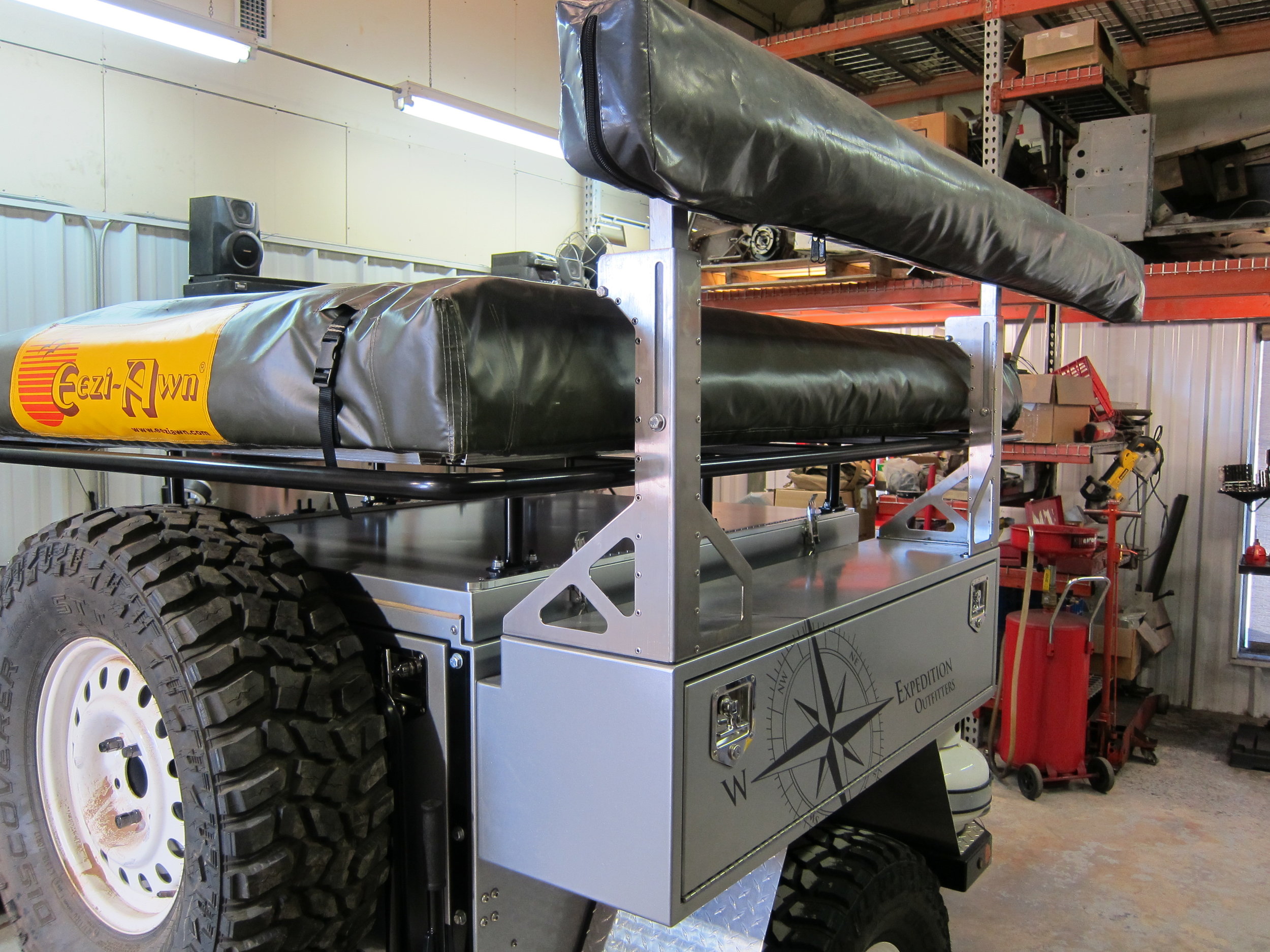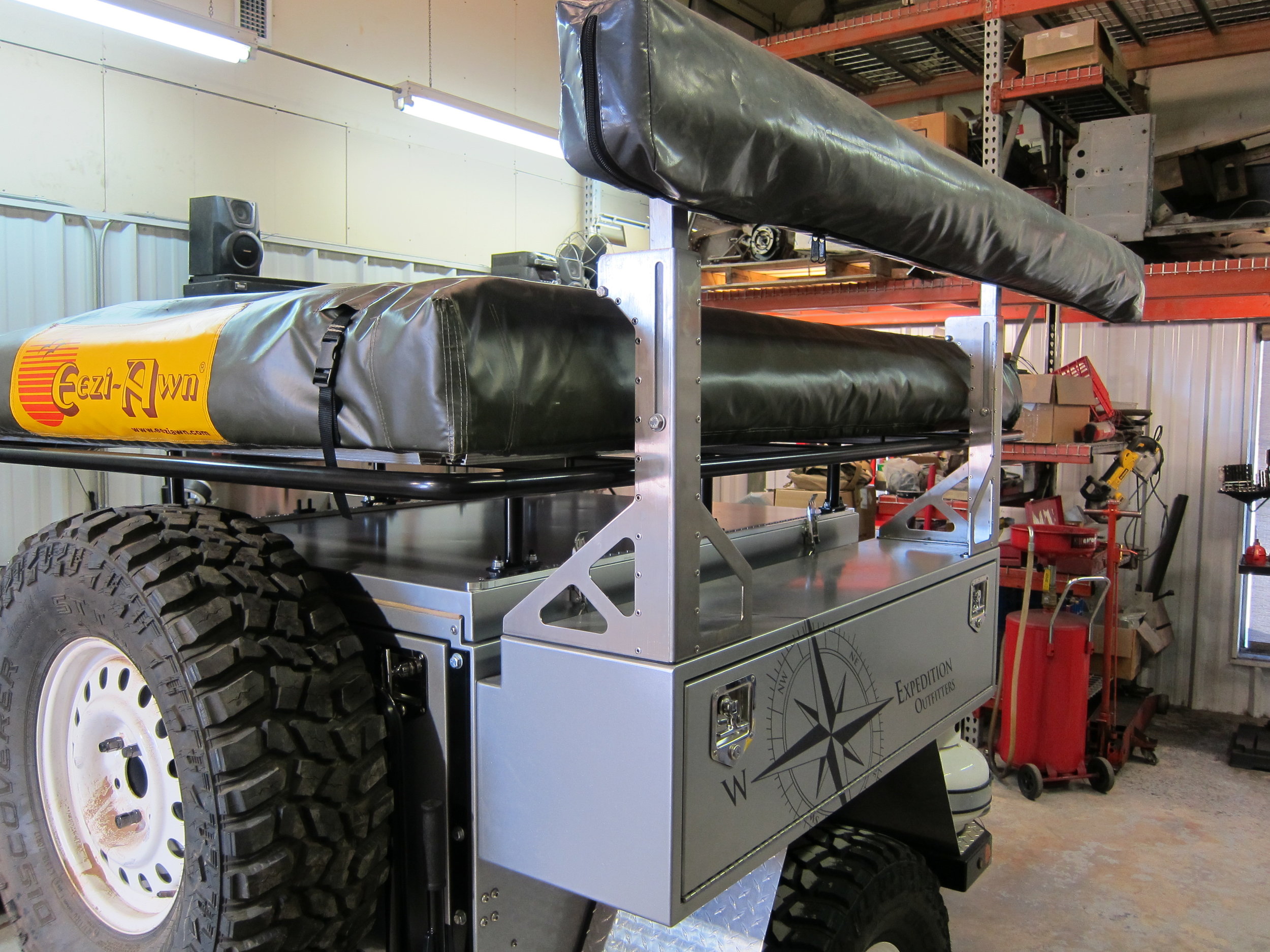 EO Folding Awning Brackets
Expedition Outfitters' Heavy Duty Awning Brackets are laser cut from 11ga stainless steel and assembled with stainless steel rivets to provide a corrosion free service life. The telescoping and folding arms ride on UHMW for a silky smooth operation with no metal on metal contact found in other awing brackets.

Our brackets are designed to work with a number of awnings but are specifically designed for the 270 degree awnings such as the Eezi Awn Bat and Manta. The rigid design supports the additional torque placed on the corner bracket by these 270 degree awnings.

The EO bracket is the first design to move the awing away from the side of the trailer when folded down. This not only adds additional turning clearance with the longer awnings such as the Alu-Cab Shadow Awning, which is 102" long, it also moves the soft shelled awnings away from the side of the trailer where they are likely to be torn by trees or rock ledges.

The EO Awning Bracket is compatible with many smooth surface locker boxes and lids found on overland trailers such as the Adventure Trailer Horizon. Please be sure to verify the dimensions will work with your trailer and awning prior to ordering.
Our M416 version is 6" longer than the standard Horizon Bracket and includes a set of laser cut stainless steel brackets for attaching to the side of the tub.
A Turtle Back version is coming soon.
Features
Made To Order From Laser Cut 11ga Stainless Steel
Legs Are 1 1/2" x 1 1/2" 10ga Stainless Steel
Guide Bushings Made From UHMW (Ultra-High-Molecular-Weight) Polyethylene
Unique Folding Design
Weather Resistant EPDM Foam Seal
100% Stainless Steel Hardware
Proudly MADE IN THE USA
Please Allow 2-3 To Ship